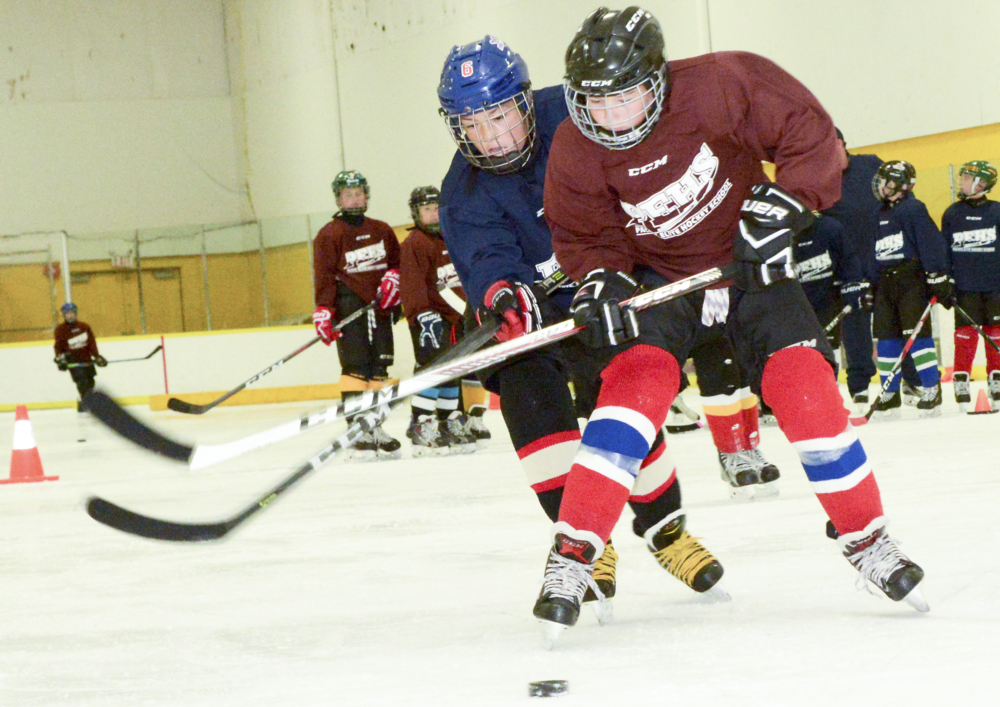 SIGN UP NOW! LIMITED PLAYERS ALLOWED ON ICE (Richmond Ice Centre)
Coach Glenn has Developed a Unique Spring Break Hockey School which guarantees the maximum competitive learning for each player.
AN INTENSE TWO (2) HOURS PER DAY OVER THREE (3) DAYS
READY FOR REP PLAYERS
Players Born between 2008 to 2015
Players with THREE years experience
Currently PLAYING REP or TRYING OUT FOR REP this upcoming season
RECREATIONAL PLAYERS
Players 2013 to 2015 (TWO years experience)
Players 2007 to 2008-2012 (THREE years experience)
PEHS GUARANTEES THE MAXIMUM COMPETITIVE AND LEARNING ENVIRONMENT FOR EACH PLAYER.
OVERALL OBJECTIVES OF THE SPRING BREAK ADVANCED SCHOOL
Dramatically Improve Power Skating/Edge Control/Mechanics and Techniques
Accelerate Speed, Mobility, Agility, and Quickness with Intense Interval Sprints
Increase Aerobics and Endurance On-Ice, Achieve Increased On-Ice Work Ethic
Intensify Determination, Checking and Puck Battling Skills
Work to Upgrade Shooting, Stickhandling, Passing and GAME PLAY TECHNIQUES
EACH PLAYER WILL BE MORE THAN READY FOR ALL CURRENT & FUTURE HOCKEY ACTIVITIES
APRIL/MAY POST SEASON HOCKEY SCHOOL SIX (6) HOURS ON ICE
PEHS Post Season Deferred Payment Plan
We are Making Payment Easier for YOU!
Choose the payment option that works the best for you:
1)Pay Full Amount $270.00 at Registration
2) Payment Plan: Pay $90 while registering, $90 one month after registration, $90 two months after registration, for a total of $270.00
PEHS Spring Break Deferred Payment Plan
We are Making the Spring Break Period Easier for YOU! Choose the payment option that works the best for you:
1) Pay Full Amount $270.00 at registration
2) Payment Plan: Pay $90 while registering, $90 one month after registration, $90 two months after registration, for a total of $270.00