Coach Glenn, along with our other nationally certified coaches (four on ice during sessions) have coached teams from all levels and ages of Minor Hockey to University to Junior, winning Major Championships and Coach of the Year honours along the way. Each is fully qualified to teach "TODAY'S HOCKEY". The respect they have earned from theirs peers and players alike is second to none.
Glenn Wheeler


Head Instructor
Canadian Coach of the Year Award Winner
Glenn was recently recognized for the extraordinary season long improvement and development of U15 players while coaching three spring teams made up of talented 2007 players from Delta, Burnaby and Vancouver academies. He also won the PCAHA TEAM achievement award for leading the Surrey Thunder U15 AAA Team from a start in flight 2, all the way to the Final Four provincial playoffs for Flight 1. His teams also won 3 golds and a silver at various showcase tournaments:
PSS SPRING TOURNAMENT Elite: Gold - 2007 Raiders Hockey Club
Triple 20 spring showcase Elite: Gold - 2007 West Coast Warriors
BC Spring Classic 2007 Elite: Gold - 2007 Raiders Hockey Cub
Calgary 2007 Showdown: Silver - West coast Warriors
Background
Attended John Abbott College in Montreal, St. Lawrence University and played Junior Hockey in Belleville, Ont. He has trained players from Beginner to Pro in Canada, United States, Europe and Asia.
A Nationally Certified Coach with 20 years of Coaching experience in Skills Development, European Technique Power Skating as well as Game Playing and Compete Tactics.
Coach Glenn's unique ability to communicate with players of all ages and his attention to detail, discipline and running fast paced sessions makes him one of the most sought after Coaches in BC and abroad. He is acknowledged to be the Number one (#1) Hockey School Instructor in the Lower Mainland.
HIGH INTENSITY (HIT) PROGRAM
Over the last four (4) years Coach Glenn has established a HIGHLY INTENSIVE TRAINING (HIT) Program developed uniquely for the Extremely Talented Hockey Player
Since it's inception Glenn's list of Professional, University, Junior, Academy and Major Midget players has exploded and the word of mouth about these sessions has travelled through all levels of Hockey in the Lower Mainland.
His Reputation, Programs, Player Development Skills, Game Play Instruction and Motivational Expertise have resulted in maximum acceptance by players of all levels and have helped them reach their TRUE POTENTIAL and achieve their own PERSONAL GOALS.
Accomplishments
Minor League Team Coach of the Year (6 Times)
Twice (2) Championship Banner Head Coach Provincial Finals (Four(4) Times Finalist)
Eight Pacific Coast Amateur Hockey Association League Titles (PeeWee to Midget)
Coached Seafair PeeWee 1996 Team-Quebec Winter Carnival (Hockey Record 5 wins-1 Loss.)
23 Winter Tournament Champions In Canada and U.S. (Atom to Midget) including:

Gold Medal Winner- Challenge Cup, Mainland Tournament and Whistler International ( Total 7 Times)
Silver Medal Winner- Winnipeg Subway Challenge, Calgary Stampede and Edmonton Challenge Cup (Total 4 Times)
Pacific Showcase Elite Tournament Raiders Elite 2007 (Gold Medal)
Prestigious Elite Circuit Breaker Metro 2008 AAA Bantam Team (Gold Medal)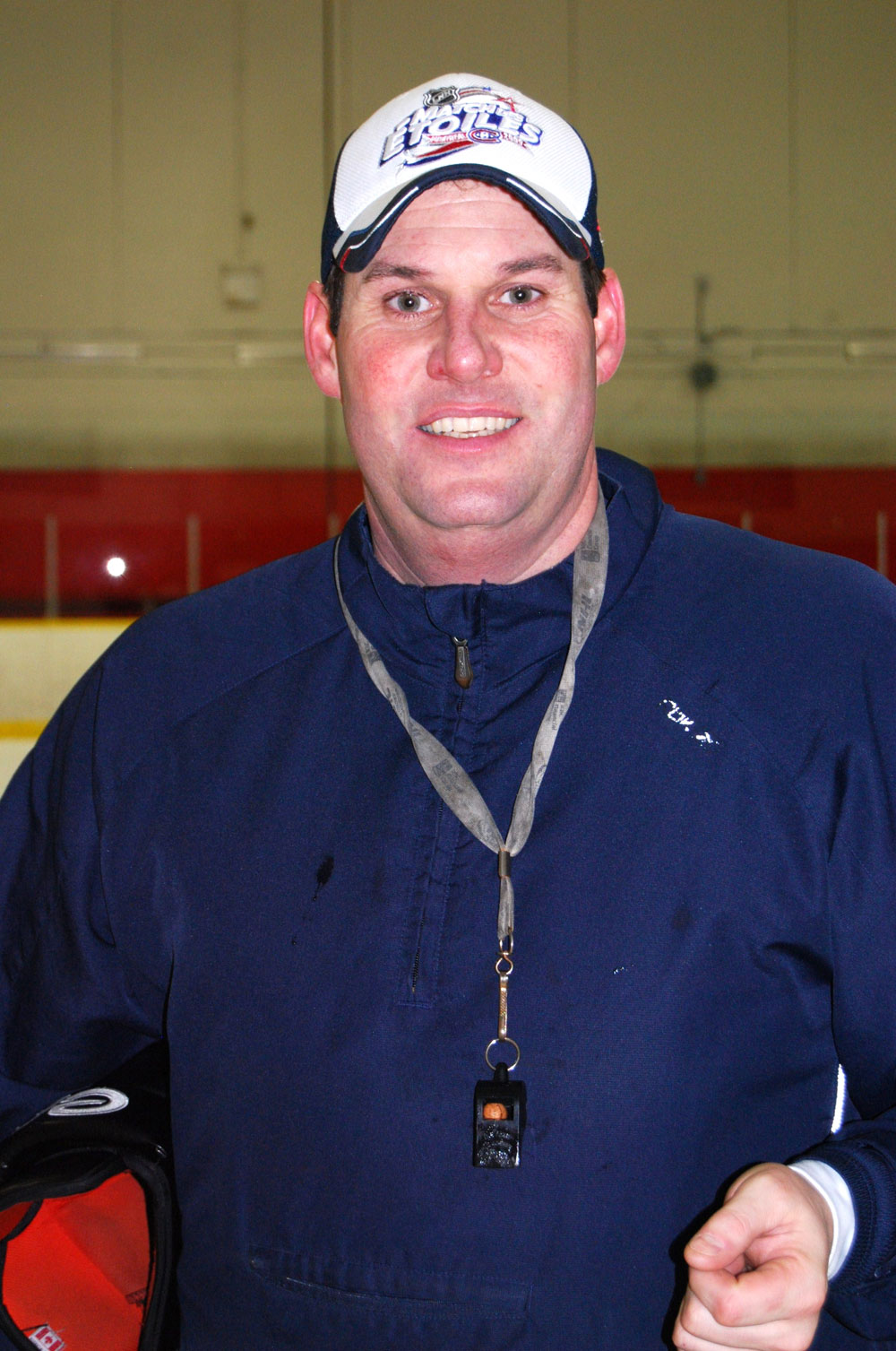 Zack Samusevich


Director of Off-Ice & On-Ice Performance Instructor

Associate On-Ice Coach Zack has been a part of Greater Vancouver's Hockey Community for over 10 years. His playing career includes a number of MVPs, Tournament championships, and hockey at the AAA, and Junior Level.

Coach Zack specializes in Off-Ice programming and development. Driven by new cutting-edge training methods and multiple certifications, Zack has quickly gained certification as one of the best trainers in the area. He has worked On-Ice and Off-ice with WHL, AHL, ECHL,NCAA, BCHL, and University hockey players where his reputation is second to none. His knowledge of Human Kinetics, and Positive approach to coaching is sure to provide a great workout to athletes if all backgrounds and skill levels.

This knowledge transfers to ON-Ice Coaching as well, dramatically increasing a player's speed, mobility and agility. We are pleased to have such a high level professional join our PEHS team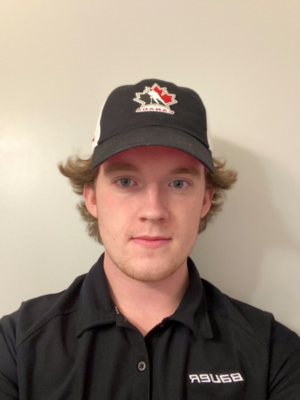 Brandon Wheeler


Head Goalie Instructor

Brandon's been in and around the Richmond Hockey Community for over 10 years. His history includes Multiple Provincial Championships, Tournament MVP's, Junior Hockey, and many other accomplishments.

Brandon has travelled around North America to the most Elite Goaltender Camps and worked for three years with Stanley Cup Winning Coaches Francois Allaire and Jim Bedard and carries this Knowledge and Teaching Skills to PEHS.

He has competed against the highest caliber Hockey Players from around the world from leagues such as the NCAA, WHL, KHL, AHL, and NHL.

His Excellent Coaching Techniques will excite and improve the Goaltending Skills of all who will attend his sessoins.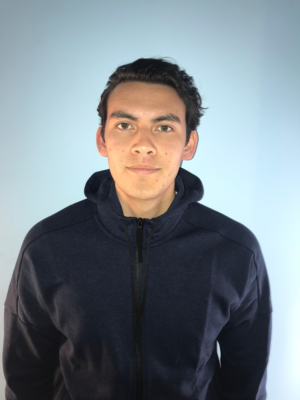 Mitch Ward


Associate Instructor

Coach Mitch Ward has over 8 years of coaching experience and has spent the past 5 years with the Richmond Ravens program. Mitch is a certified NCCP Advanced 1 Coach and has managed coaching clinics for beginning and intermediate coaches. His extensive background in Education is an asset when working with boys and girls of all ages. Coach Mitch joined Pacific Elite Hockey School last year proving invaluable in developing stick management skills, shooting and game play tactics. Mitch has spent the past 15 years as a scout for the Calgary Hitmen. He travels throughout Western Canada looking for and identifying players for the WHL Bantam draft. As a player, Mitch played for the Kelowna Spartans and Chilliwack Chiefs of the BCJHL and for Williams Lake Mustangs of the RMJHL.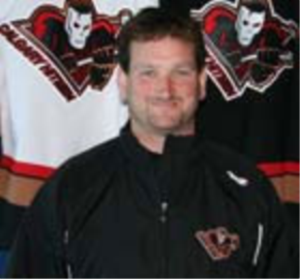 Brayden Low (WHL)


Associate Instructor

Brayden played his Minor Hockey in Richmond . He was drafted out of Bantam by the Portland Winterhawks (WHL). Prior to joining Portland he played one season with the Richmond Sockeyes, Merritt Centennials, and Powell River Kings (BCHL), before finding a home with the Everett Silvertips (WHL) where he is entering his third year with the team. He has been coaching at Pacific Elite Hockey School for 4 years and his contribution to the development of many of the young players have led them to go on to Junior or College Hockey careers.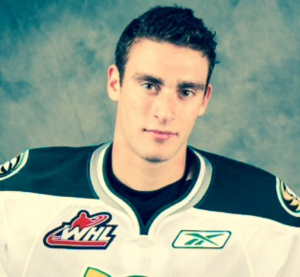 Arjun Badh


Associate Instructor

Arjun played his Minor Hockey, mentored by Coach Glenn, at Seafair and Richmond Minor and was instrumental in his Team Winning two Provincial Championships.

He won the Cyclone Taylor Cup with the Richmond Sockeyes and played Junior Hockey for Prince George Spruce Kings, Cowichan Valley Capitals.

Arjun is currently in his third year playing for Simon Fraser University and is a prominent Defenseman for the Clan.

This is Arjun's third year Coaching with PEHS and his Experience and Professional Coaching Instruction and his relationship with all the players is exceptional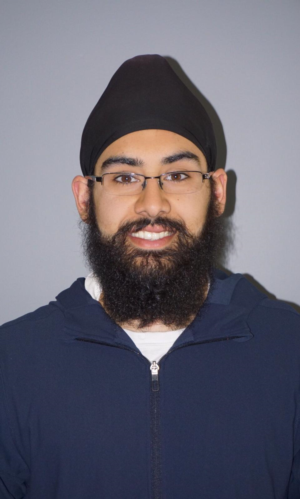 Anthony Collins


Associate Instructor

Anthony played his Minor Hockey in Langley. He was drafted out of Bantam by the Spokane Chiefs(WHL). He then went on to have four successful years of Junior Hockey with the Prince George Spruce Kings and Burnaby Express Anthony is entering his 7th year of Professional Hockey. He just recently completed his season with the Minnesota Wilds (NHL) ECHL affiliate The Rapid City Rush. This will be Anthony's first year coaching at the Pacific Elite Hockey School. He looks forward to using his hockey knowledge and background to help young athletes achieve their goals.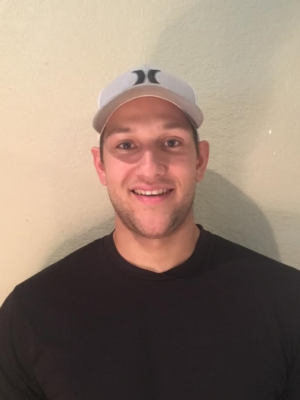 Trent Lofthouse


Associate Instructor

Trent is currently playing for the University of Regina after three years playing in the WHL. Regarded as a hard working dedicated player Trent brings with him an enthusiasm and love for the Game which is transferred to all the players. Previously Trent also Coached at Canlan Ice Sports over the last two summers and his reputation as a Minor Hockey Coach precedes him. Pacific Elite Hockey School is proud to have Trent join our Program.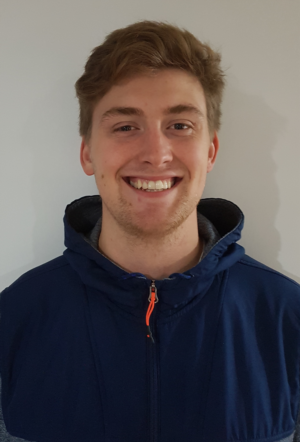 Arjan Cheema


Associate Instructor

Arjan had an outstanding Minor Hockey League playing with the Cloverdale Colts and was drafted into the PJHL and played for the Aldergrove Kodiaks where they won the PJHL championship in 2017/18 season

He is currently in his first year playing for Simon Fraser Clansmen and recently joined the BCIHL Young Stars to play in preparation Games for the IIHF World Junior Championships

Having Arjan join our PEHS Instructor Group continues our tradition of utilizing University Hockey players to assist our Professional Accredited Coaches with the expectation of future coaching responsibilities.