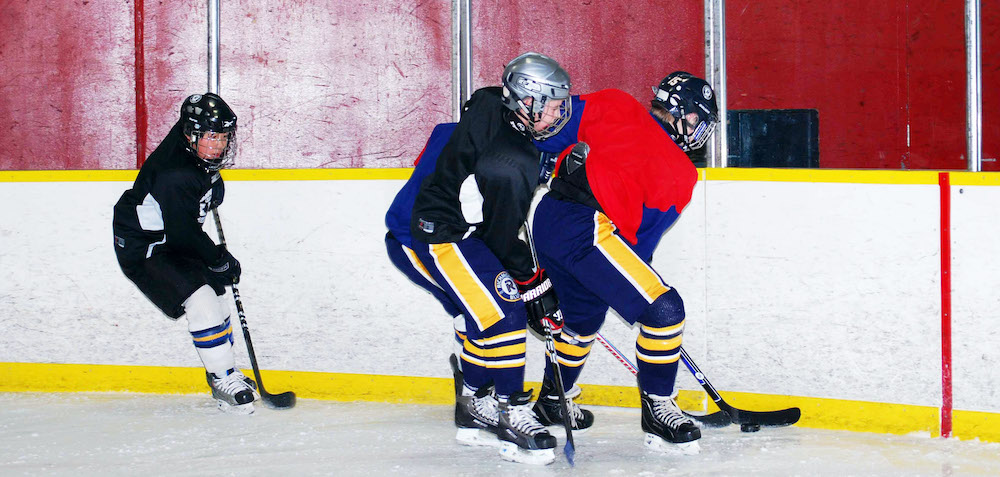 READY FOR REP PLAYERS/ ADVANCED RECREATIONAL PLAYERS
PLAYERS BORN 2011-12 (THREE YEARS EXPERIENCE)
TRYING OUT FOR REP HOCKEY 2023-24
RECREATIONAL HOCKEY ADVANCED 2011-12 (THREE YEARS EXPERIENCE)
PEHS BATTLE & COMPETE (B&C) HOCKEY SCHOOL
Designed by Coach Glenn to Develop and Strengthen each Player's Overall Battle & Compete Game Play
An Intense and Challenging School Coached at a Level which will require Extra Discipline and Stamina on each Player's Part.
The School will Encourage Players to Think in High Intensity Fast Paced Competitive Game like Situations.
OVERALL OBJECTIVES OF (B&C), SKILLS AND SCORING COMBO
Winning One-on-One battles, Puck possession, Body Positioning and Control for Scoring
Determined Defensive & Offensive Positioning, Backchecking & Forechecking Aggressiveness
Neutral Ice superiority, Out-Hustling Competition, Strong Work Ethic and Determination.
Body Contact, Giving and Taking, Degree of Force, Personal and Opponent Safety Concerns
Advanced Acceleration and Maximum Skating Explosiveness
High Speed Forward and Backward Transitioning
Endurance, Aerobics and Stamina Building
Forehand/backhand, Touch, Deking, Saucer, Give and Go Passing
Stickhandling, Deking, Toe Drag, Puck Protection
Shooting to Score
EACH PLAYER WILL BEGIN THE PROCESS OF GETTING READY FOR THEIR AUGUST/SEPTEMBER TRYOUTS AND THE NEW SEASON.
Eight ONE HOUR SESSIONS OVER EIGHT WEEKS
Friendly Payment Plan
1)Pay Full Amount: $299 + GST
Payment Processed with Registration
or
2)Pay Two Equal Payments (50% each)
1st Payment with Registration $149.50 + GST
2nd Payment 60 days after registration: $149.50 + GST
Competing is Winning
This Battle and Compete (B&C) Skills and Scoring Program was developed by PEHS in recognition of the differences there are between all players.
Some are go-getters, ready to play at all times, but most players don't have the natural in-born drive required to take them to the next level.
But it is a process, contrary to what others may think, that can be learned providing it is taught in a structured and motivated environment
That is why we have put together this COMBO PROGRAM. It will be the Winning Combination for your player's leadership and success on his/her team this year.